The collection where peace, unity and nature come together. With carefully designed stationery inspired by the dreamy nature of England, this collection invites you to slow down and enjoy little moments of happiness.
Cottage Garden Collection
Let your mind wander as you write down new ideas in a colorful notebook, immerse yourself with the clear design of the weekly planners or bring a touch of magic into your home with a special poster.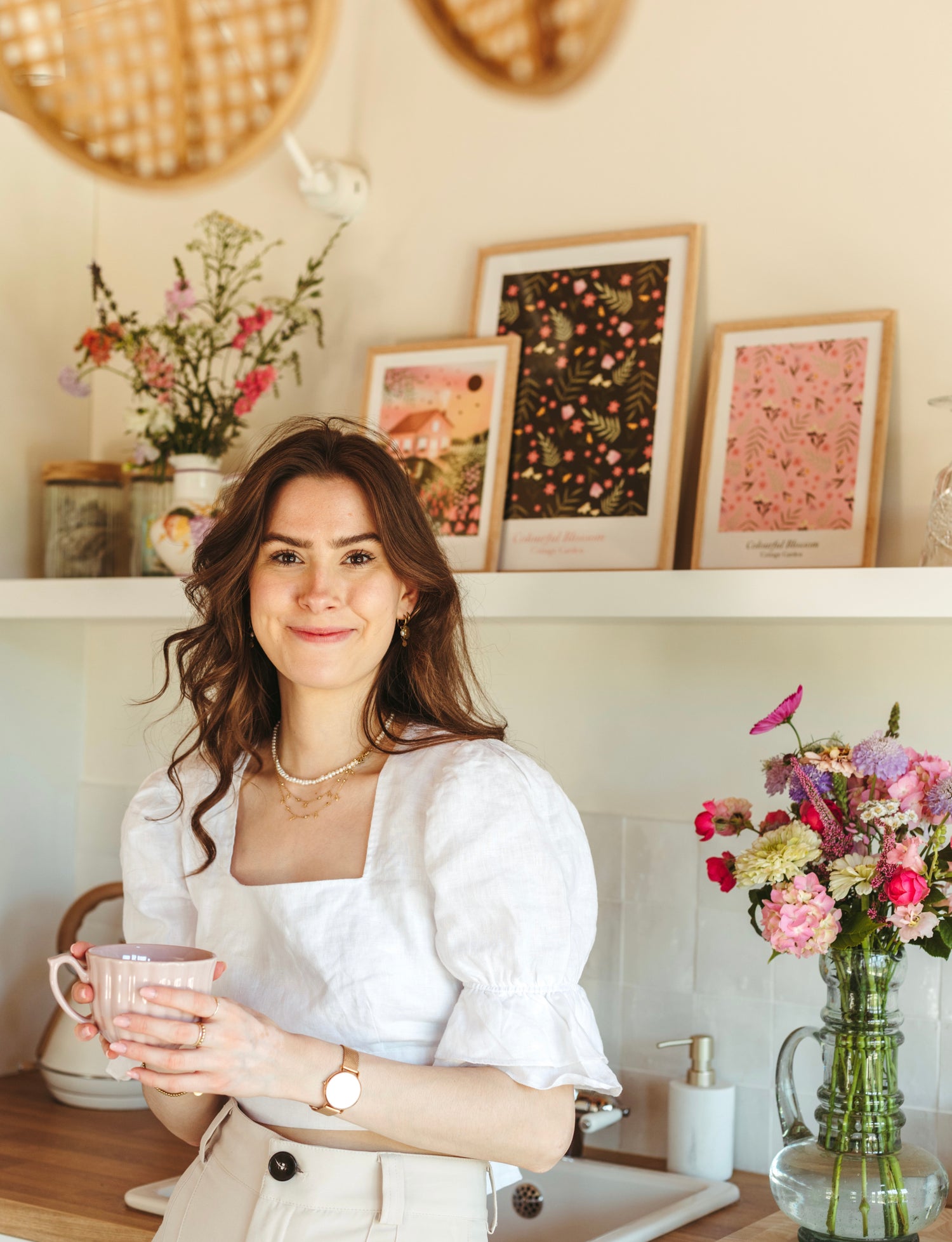 The face behind Studio Daydream
With love for nature, soft colors and a lot of enthusiasm I create small moments of happiness on paper and Studio Daydream was created in October 2022. Now, as a 21-year-old illustrator and owner of Studio Daydream, I still cherish the passion that was born at such a young age.
For me, design is all about creating the right atmosphere and feeling. My mission is to put a smile on your face, because that's exactly what this job does to me!
Read more about Studio Daydream
Want to work together or talk with a nice a cup of tea (or coffee)? Let's create some magic!